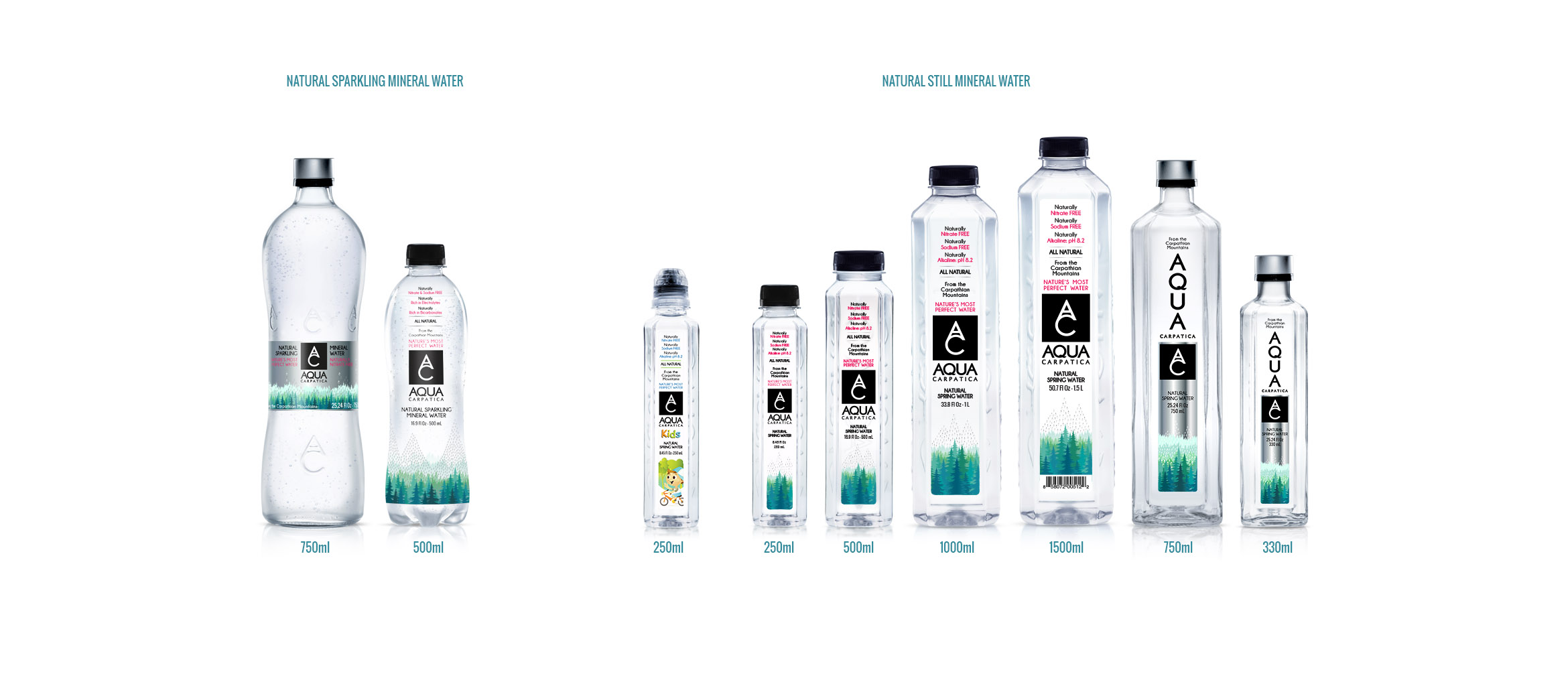 One Brand,
Two Exceptional Springs
Natural Sparkling Mineral Water
Our Sparkling mineral water is naturally carbonated by ancient subterannean volcanoes, not machines. Over 650 feet under the earth, a blanket of metamorphic rock protects the water as it mixes with underground CO2, giving AQUA Carpatica its unique, nature-made bubbliness. AQUA Carpatica flows from the protected Paltinis Spring, in the heart of the Carpathian Mountains of Romania, where it's bottled responsibly at the source.
| ANALYSIS | mg/L |
| --- | --- |
| Calcium | 260.0 |
| Magnesium | 77.0 |
| Sodium | FREE |
| Nitrate | FREE |
| Bicarbonates | 1100.0 |
| TDS | 1000.0 |