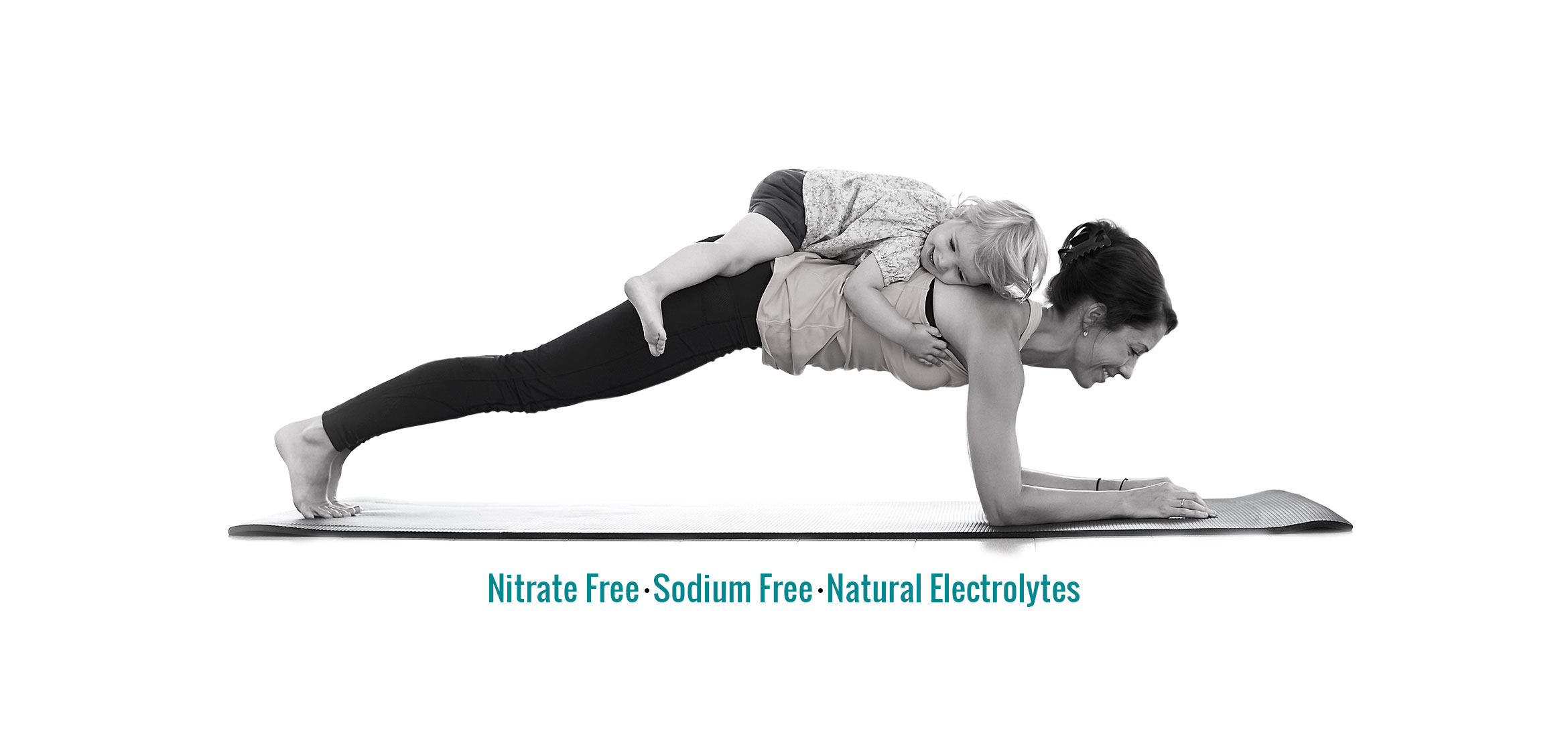 is a naturally occurring mineral necessary for the human body. It is considered one of the six essential minerals. It must be incorporated into the diet through outside sources, such as dairy products, different fish species, spinach and broccoli among other sources.
AQUA Carpatica Natural Sparkling Mineral Water has a high content of Calcium: 24% of the adult's daily needs per Liter. AQUA Carpatica Natural Still Spring Water has a content of Calcium of 44.9 mg/l, just enough to add to your daily Calcium intake if you drink about 2 liters of water daily.

is a mineral belonging within the alkaline earth metals. Magnesium plays a central role in metabolic, muscular, and cardiovascular performance.
AQUA Carpatica Natural Sparkling Mineral Water provides 16% of an adult's daily Magnesium needs per Liter.

is one of the chemical elements found in table salt. Salt, also known by its chemical name Sodium Chloride, is a crystal-like compound that is abundant in nature and is used to flavor and preserve food. The US government recommends limiting daily sodium intake to 2,300 milligrams (one teaspoon) because too much sodium increases the risk for developing high blood pressure, heart disease and stroke.
Some bottled waters can be high in sodium. The Food and Drug Administration allows waters with less than 5mg of sodium per 360mL of water (Reference Amount Customarily Consumed) to claim they are "Sodium Free". This means 13.89mg of sodium per litre of water.
AQUA Carpatica still and sparkling waters are both naturally Sodium free.
SPARKLING WATER

SODIUM
mg/L

MAGNESIUM
mg/L

CALCIUM
mg/L

ALKALINE
pH

AQUA Carpatica Sparkling

4.4

77.0

260.0

6.6

Poland Spring Sparkling

9.8

1.4

8.3

4.7

Perrier

10.0

4.5

160.0

6.0

San Pellegrino

34.0

53.0

160.0

5.6

Gerolsteiner

130.0

108.0

348.0

6.12

Apollinaris

480.0

120.0

90.0

5.8
STILL WATER

SODIUM
mg/L

MAGNESIUM
mg/L

CALCIUM
mg/L

ALKALINE
pH

AQUA Carpatica Still

ND

17.0

52.0

8.2

Acqua Panna

7.0

6.7

32.0

8.2

Evian

6.9

27.0

81.0

7.2

Poland Spring Still

7.3

0.69-1.6

4.0-11.0

6.5-7.9

Volvic

12.0

8.3

12.0

6.92

Fiji

18.0

15.0

19.0

7.9